A 104-year-old woman is selling the house she's lived in since she was two – when her family bought it for £200.
Nancy "Joan" Gifford was born a few months after the First World War and lived for 102 years in a three-bedroom house in the village of Street, Somerset.
She's putting it on the market now, and she lived in it during World War II, the invention of television and the discovery of Tutankhamun's tomb.
Her family bought the house in 1921 for £200 and it is now selling for £169,950.
According to the Bank of England's inflation calculator, £200 in 1921 is worth £7,750 today.
Read more from Sky News:
Family blames pressure on Ofsted for principal's death
Let Proxy Prohibit All Children Violating the Equality Rule
Cougar Attacks Guy In Hot Tub
"Everyone is happy"
Mrs Gifford's son John, 79, still lives on the Street.
He said: "When I was a kid, there were a lot of lovely families living on the side of the road, we all knew each other.
"We had an amazing time as kids, walking across fields, jumping ditches, building nests, swimming in rivers – so many things kids don't do now.
"It used to be that most kids our age knew everyone and we all had an open house and it didn't matter if we locked the door. We were all poor but everyone was happy."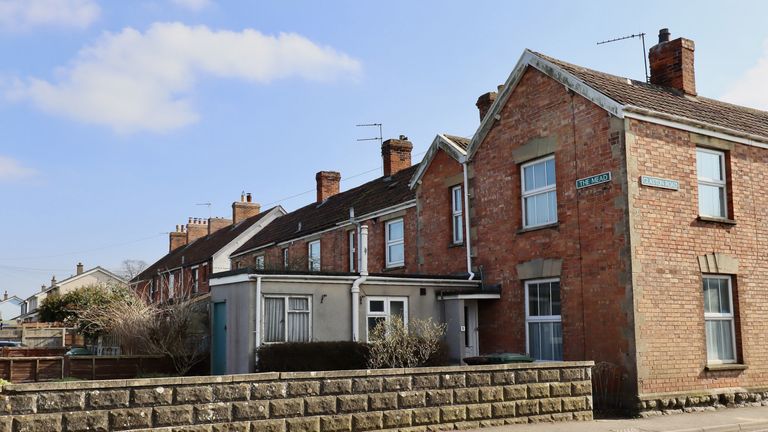 Built in 1882, the house originally featured a public well along the entire length of the road, according to the realtor.
When Mrs Giffords moved in when she was two, the toilet and wash area were exposed to the elements, with a tin bathtub hanging on the wall outside.
The area has been covered and a new kitchen installed, but much of the house remains the same.
Mrs Gifford is selling her house and moving to a care home in nearby Glastonbury due to health reasons.