If you're in the market for a home upgrade — whether it's as big as a new appliance or as small as a new set of sheets — Wayfair is the retailer you can turn to. With hundreds of thousands of home furnishing items, this major home furnishing retailer offers a wide selection of price points and styles sure to fit your home aesthetic.
That's why Wayfair's Way Day campaign is really important. Way Day is Wayfair's biggest sale of the year, during which the already low prices on the online marketplace will drop even further.
Read on to find out what we know so far about Way Day 2023, as well as everything you should know to make sure you're prepared when the sale kicks off.
Way Day is Wayfair's annual home furnishing sale. It offers two-day special deals on thousands of items in categories like home decor, furniture, appliances, and more.
Wayfair has yet to announce a specific date for Way Day. In previous years, Way Day spanned two days, and this year's event is likely to last for two days.
Last year, Way Day took place in the last week of April. It's fair to expect a similar time frame for this year's event.
In October 2022, Wayfair is hosting its second Way Day sale ahead of the holiday. Other retailers also held special promotions that month, including Amazon, which held its first-ever Prime Early Access sale. The event features deals similar to those available during Prime Day, which typically occurs during the summer.
Wayfair hasn't officially announced any specific deals, but last Way Day we saw discounts of up to 80 percent on everything from furniture and major appliances to small home items. Wayfair has also been known to offer "limited-time deals" on select items that don't necessarily last the entire sale.
Based on what we saw last year, here are some of the deals we expect to happen this year:
• George Oliver Chretien 70″ Velvet Square Arm Sofa: Last year, the plush sofa was available for under $300, down from its usual $620.
• All-Clad D3 frying pan: This classic skillet was $140 off during the last Way Day event.
• NutriBullet Stand Mixer: If you bought this personal blender last Way Day, add it to your appliance arsenal for just $82.
• Latitude Run Leen Round 2-Person Bistro Set: Outdoor deals like this dinner set are hugely popular during spring events.
• Rebrilliant 12 Pair Bamboo Shoe Rack: Way Day is a great time to organize deals on storage furniture like this shoe rack.
• Andover Mills Mirabal Microfiber Sheet Set: A new set of sheets like this one was just $12 last Way Day—a staggering discount considering it usually sells for over $100.
• Winston Porter Brensen 6-piece 100% cotton towel set: While you're at it, consider revamping your bath towels with a set like this, previously on sale for just $34
• Ebern Designs Faddis Striped Non-Slip Bath Blanket: This classic rug was just $14 at last year's event.
• Freeport Park Foshee 108″ Market Umbrella: If you shopped last Way Day, umbrellas like this one cost only $50.
• Etta Avenue Odessa Ceramic Plant Pot: This modern planter was just $34 last Way Day (usually closer to $150).
Finally, be sure to follow CNN Underscored on Facebook, Twitter and Instagram, and check our website often. On Way Day (and every other day of the year), we'll be highlighting the best deals 24/7 that you don't want to miss.
Way Day isn't here yet, but you don't have to wait to get deals from Wayfair. Ahead of the big event, here are some top-notch deals to tide you over.
Save about $500 on this GE smart refrigerator, which has a stain-resistant finish and 18.6 cubic feet of capacity.
This set of two woven patio chairs is available in classic white as well as brighter shades of red, blue and yellow for a spring-inspired set.
Heat sleepers know that higher temperatures mean more restless nights. Make sure you're ready with this summer weight quilt that promises to keep you cool and comfortable.
This handsome bench comes in a variety of styles as well as extra storage for shoes and other knick-knacks.
Knives are essential in every home cook's arsenal. This 15-piece set from top brand Henckles is on sale and will get the job done.
Cast iron cookware is a worthwhile investment, so consider this reduced price Staub Dutch Oven for all your roasting and stewing needs.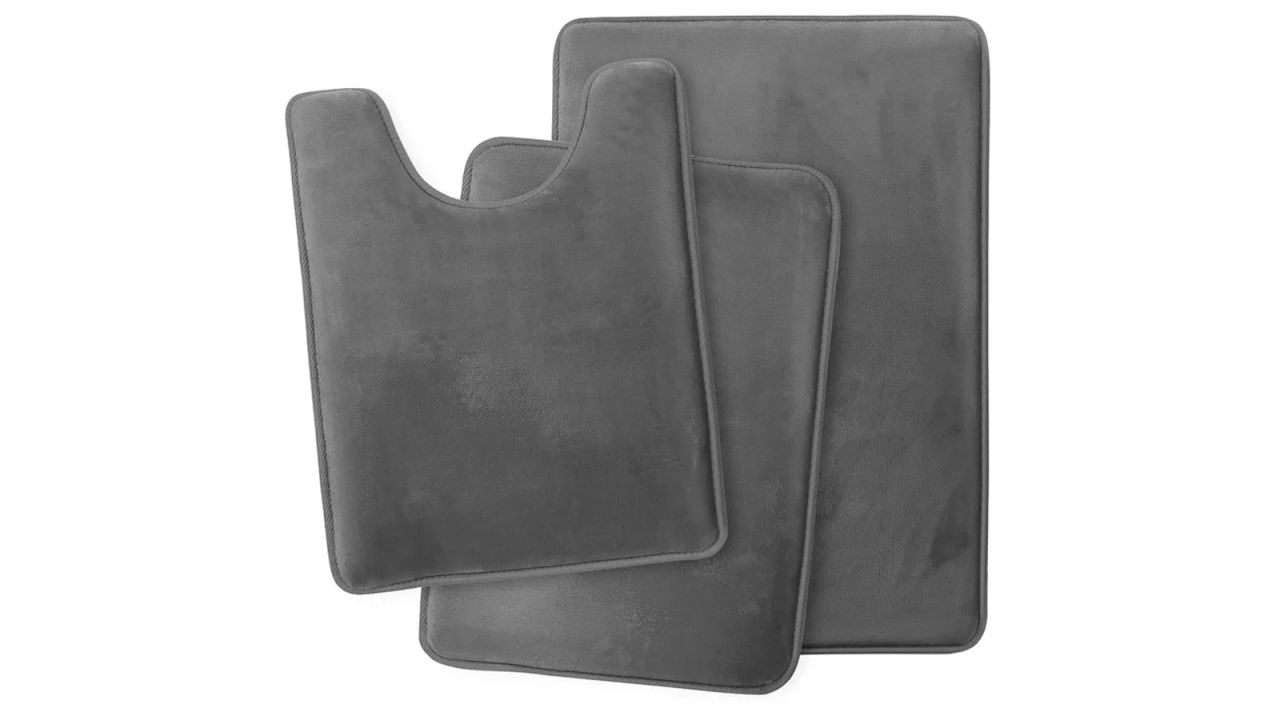 Don't risk slipping after showering. Stay upright without emptying your wallet with this super absorbent set of three bath mats.
Laundry hampers can be an eyesore. Instead, invest in a laundry sorter to keep everything organized and relatively discreet.
Good weather means more time to spend in the garden. These box planters are on sale and will make a great addition to any backyard or front porch.
Your four-legged family members need furniture too! Fido can lay down on this puppy-sized sofa for $70.