Firefighters removed a cow from a tree after it became trapped in a tight spot.
A staff member from Hampshire and Isle of Wight Fire and Rescue joked that the incident was "pretty ridiculous" and they spent more than an hour trying to free the cow.
The animal's head was stuck in a tree in Chilbolton Park in Hampshire on Wednesday night.
At about 7.40pm, the fire department received a call and worked with an animal rescue consultant to cut down the tree and free the cow – but it took three hours.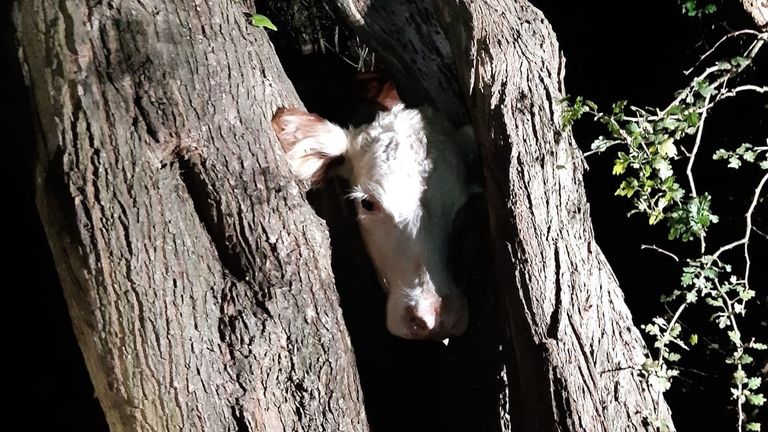 "Animal rescuers in Winchester worked to free the cow by widening the hole and manipulating the animal's head until it broke free from the tree," said Mark Compton, the fire department's animal rescue tactical adviser.
"Crews are working to remove this animal from the willow tree," the fire brigade said on Twitter.
The fire department shared two photos of the animal, showing front and rear views of the trapped cow. In one photo, the cow looks disappointed with herself.