Five former Memphis police officers charged with the murder of Tire Nichols will appear in court.
Footage from police body cameras and CCTV cameras is shown mr nicholsa black man, was beaten by police after a traffic stop.
He died from his injuries.
The case renewed calls for police reform in the United States, with lawyers for Mr Nichols' family calling the incident the latest example of a systemic problem with deep-rooted police culture and racism.
Five officers involved have been fired and face multiple charges, including kidnapping and second-degree murder.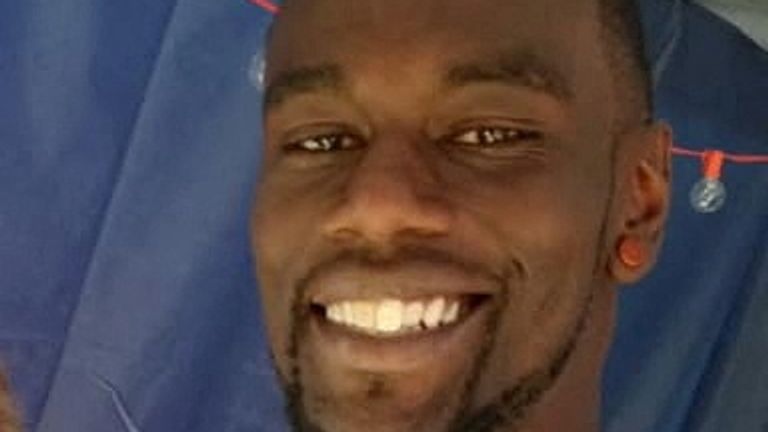 The charges against Emmett Martin III, Desmond Mills Jr., Justin Smith, Demetrius Haley and Tadarius Bean will be read today at an arraignment hearing in Memphis Those charged will have the opportunity to plead guilty.
Following the incident, a sixth officer was fired by Memphis police for his role in the incident. Preston Hemphill was one of the officers who pulled Mr Nichols overalthough he was not at the location of the second assault.
In body camera footage, Hemphill can be seen pressing his Taser to Mr Nichols' leg and threatening to use the weapon. As Tire ran away and the Taser was deployed, Hemphill said: "I hope they step on his ass."
read more:
Memphis police officer shares photo after beating
'Rivers of blood' in Congress if bill limiting police immunity fails
'I didn't do anything', pleads Tire Nichols

A lawyer for Mr Nichols' family said Hemphill should also be charged for his role in the events leading up to his death.
Lawyer Antonio Romanucci told Sky News: "I think Preston Hemphill should face charges.
"Despite his uniform, badge and shield and license to legally carry a weapon, you cannot use force when no one is using force against you.
"There is no evidence that Thiel posed a threat of harm to him, or to anyone in the vicinity, and if this were correct, Preston Hemphill used disproportionate and unlawful force, so it would have been an offence. "