A pilot in South Africa has made an emergency landing after discovering a venomous cobra hiding under his seat.
Rudolf Erasmus alerted his four passengers to the stowaway reptile after he felt "something cold" slide past his back.
Looking down, he saw the head of a Cape cobra (also known as a yellow cobra) "receded under the seat".
Cape cobras are one of the most dangerous cobra species in Africa because of their highly venomous venom.
One bite can kill a person in as little as 30 minutes.
"There was a stunned silence," Mr Erasmus said, adding that everyone managed to remain calm.
With the snake curled up at his feet, the pilot called air traffic control to request permission to make an emergency landing in the central town of Wellcombe South AfricaThat's another 10 to 15 minutes away.
Emergency crews and a snake handler were on scene to greet the plane and the "visibly trembling" passengers when the plane touched down, but that's when the story took another twist.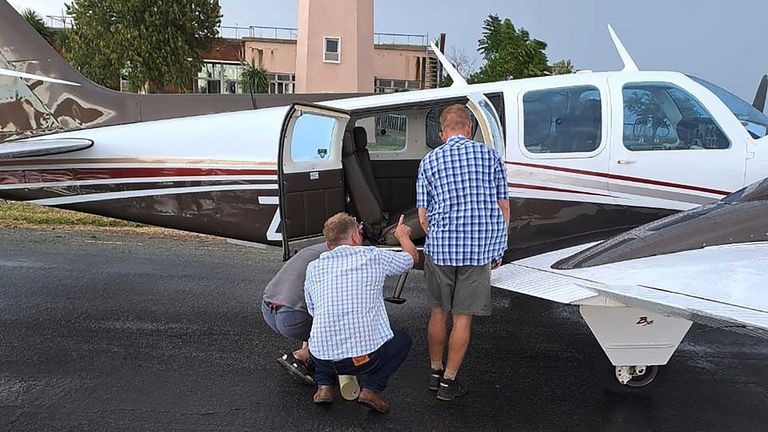 Snake handler Johan de Klerk and a team of aeronautical engineers searched the plane for almost two days, but hadn't found the cobra by Wednesday.
They're not sure if it went unnoticed.
Mr Erasmus was forced to fly back the 90-minute journey because the engineering firm he worked for needed the plane back, with the Cobra possibly still on board.
"I would say I'm on high alert," said Mr Erasmus, who was wearing a thick winter jacket, wrapped a blanket over his seat and kept a fire extinguisher within easy reach. Insect repellent and golf clubs are provided.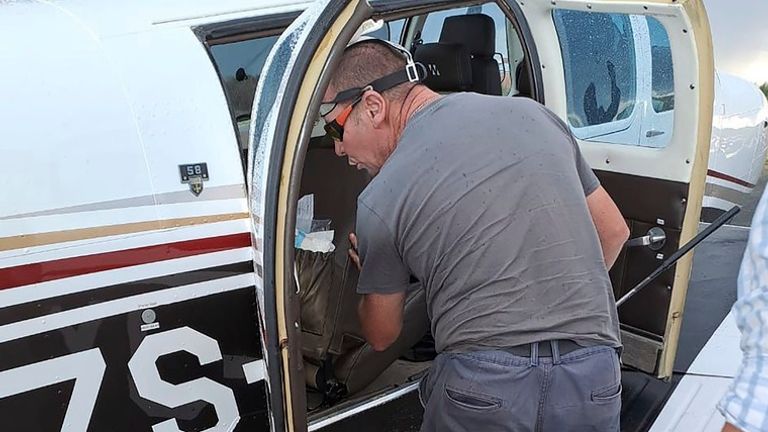 The plane has now been stripped and there is still no sign of the deadly snake.
"I hope it finds a home," Mr Erasmus said.
"Just not my plane."