Scientists have set a new record for the deepest fish caught on camera, and also the deepest catch ever.
The juvenile fish – a species of snailfish – was photographed swimming at 8,336 meters (27,349 feet) in the Ogasawara Trench in Izu, Japan.
The previous record — also for a snailfish — was recorded in 2017 at 8,178 meters (26,839 feet) in the Pacific Ocean's Mariana Trench.
The Mariana Trench is home to the deepest point of any ocean on Earth, at a maximum depth of approximately 10,935 meters (35,876 feet).
But scientists leading the Izu-Ogasawara Trench study believe their findings may be at or near the maximum depth any fish can survive.
Professor Alan Jamieson, a researcher at Western University Australia In Perth, he said he believed the fish could live at such depths in the Ogasawara Trench in Izu, where the water is slightly warmer.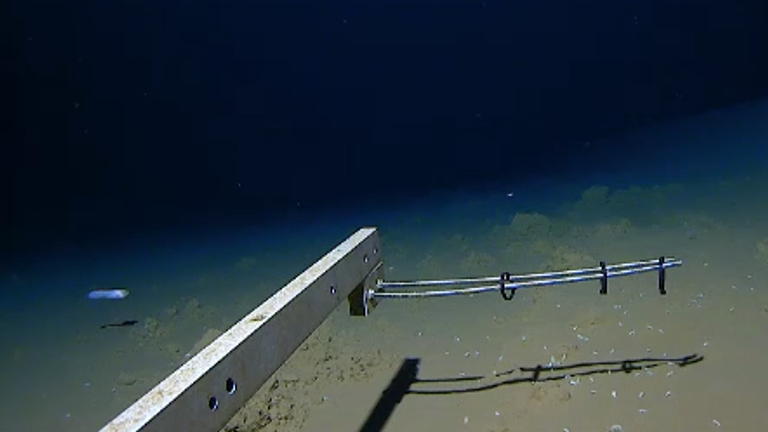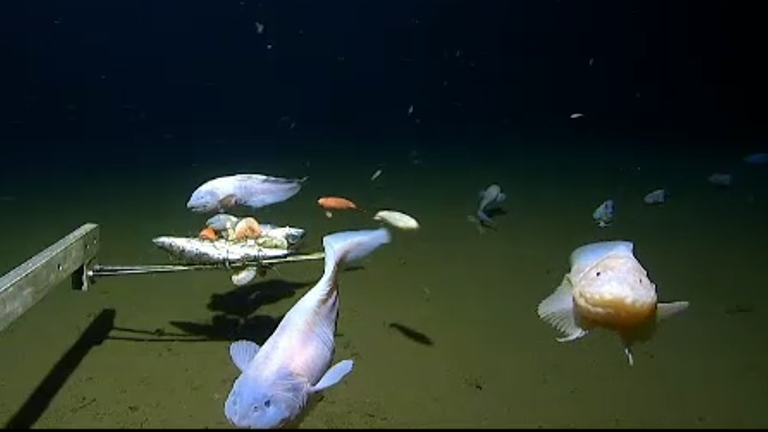 "We've spent more than 15 years studying these deep-sea snails; it's not just about the depth, but the maximum depth they can survive is really amazing," he said.
"In other trenches, such as the Mariana Trench, we're finding them getting deeper and fewer past the 8,000-meter mark, but they're really, really plentiful all over Japan."
While the fish the researchers photographed was not fully identified, the scientists did catch the snailfish at an altitude of 8,022 meters (26,318 feet) — another record.
read more:
Scientists discover three new species of snailfish
Find rare marine life in the deep sea
Snailfish are found in oceans all over the world, and there are more than 300 different species known, many of which live in shallow waters.
They have been described as tadpole-like in shape, with large heads and slender bodies.
Species adapted to live in deeper waters can rely on jelly to withstand the enormous deep-sea pressure.
No matter where you get your podcasts, subscribe to ClimateCast with Tom Heap
Professor Jamieson, founder of the Minderoo-UWA Center for Deep Sea Research, worked with a team from Tokyo University of Marine Science and Technology on the two-month expedition, which began last September.
The expedition also included a visit to the Ryukyu Trench on the southeastern edge of Japan's Ryukyu Islands as part of a 10-year study of the world's deepest fish populations.