A dad who once ran the London Marathon dressed as a gorilla will walk the entire race backwards to help Ukrainians affected by the ongoing war with Russia.
Tom Harrison says the goal he has set for himself is a means to "look back at Ukraine".
The 46-year-old is no stranger to unique and unusual feats, having walked the 263 miles from the Lands End in Cornwall to Parliament Square in London in 15 days in September 2022.
This is five years after he ran a marathon dressed as his alter ego "Mr. Gorilla".
The project manager hoped the "quirky" and "compelling" idea would help spread the word about his cause — donating money to the Red Cross.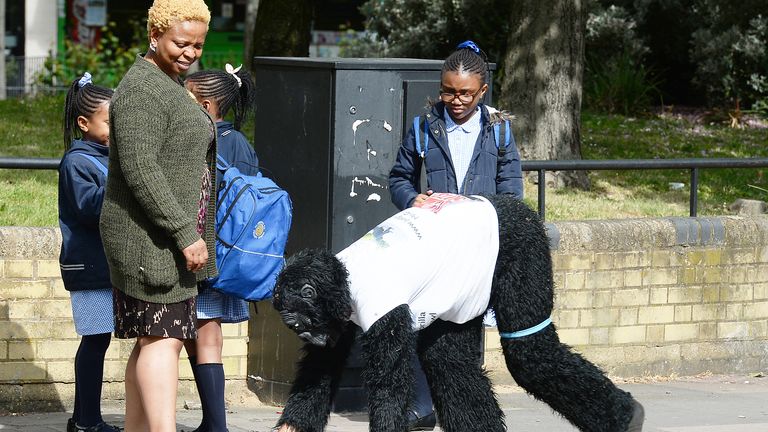 "Most Ukrainians know people who died in the war and what they're going through is really horrible, so they still need to be supported and not forgotten," he said.
His £2,000 target – which was required to raise money for the Red Cross to secure their place in the marathon – has been exceeded. Mr Harrison has raised most of the cash through cake sales and hopes the donations will keep pouring in.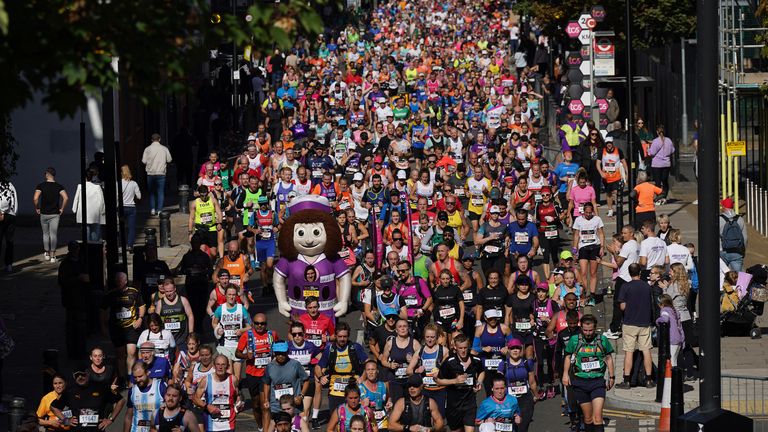 He will start the marathon at the back to avoid any potential collisions with other runners.
"I'm sure I'm going to get comments like, 'Man, you're on the wrong track,'" he added.
"But it's going to be fun, at least they're interested, but I might have to put something on my back to explain what I'm doing."