The father of Venus and Serena Williams has defended actor Will Smith's slap in the face of comedian Chris Rock at the Oscars — nearly a year after the incident.
Smith, 54, played Richard Williams in the biopic "King Richard," which won him Best Actor at the 94th Academy Awards last year.
Smith also took the stage at last year's awards show and punched Rock in the face after the comedian made a comment about his wife, Jada Pinkett Smith.
After the incident, Smith apologized to Locke, but he was banned from any academy activities or programs for 10 years.
Mr Williams, 81, who has recently recovered from a series of health conditions, expressed his support for Smith, saying he "doesn't feel sorry for Locke".
"I think he's done the best he needs to do, but I'll never loathe Mr Smith. In fact, I admire Mr Smith," he told Good Morning Britain.
Asked if he thought there was any wrongdoing about what happened at the Oscars, Williams said: "I don't think there's anything wrong with that."
He added: "It's time for everyone to forgive Will Smith."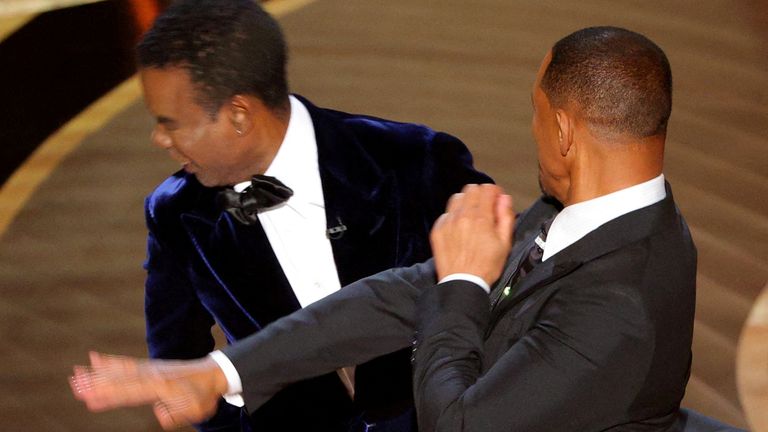 here comes the interview The day after Rock made a comment about the slap in his Netflix special Chris Rock: Selective Rage.
He said: "You all know what happened to me, got hit by Sugar Smith. Everyone knows that. Yes, it happened, I got hit like a year ago."
No matter where you get your podcast, you can subscribe to Backstage with one click
"People were like, 'Does it hurt?' It still hurts. Summer time ringing in my ears. But I'm not a victim baby, you'll never see me cry on Oprah. You'll never Won't see it. Never happen.
"I took the hit like (former boxer Manny) Pacquiao."