A woman who gave birth after having her ovaries removed to save her life and beat an extremely rare form of cancer has described her newborn as a "miracle" baby.
Stacey Broadmeadow, from Stockport, was diagnosed with pseudomyxoma peritonei (PMP) in 2017 at a one in a million chance.
The 38-year-old, who will be five years free of cancer in August, has given birth to a biological son, Harry, after freezing her eggs between operations.
Little Harry was born with difficulties as she had only two embryos ready for in vitro fertilization treatment. Her first attempt ended in a miscarriage, and creating his eggs was her last hope.
Speaking to Sky News, Ms Broadmeadow described Harry as a "miracle".
"He's also actually a lifesaver because if I didn't want to have him, I probably wouldn't be here. So, he's very special," she said.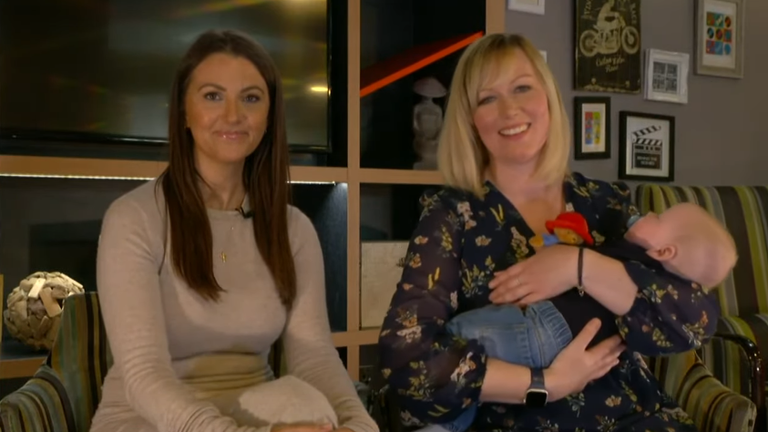 "He completely turned my world upside down. There's no doubt that life is for living now."
"Something doesn't feel right"
Ms Broadmeadow started experiencing severe pain near her appendix in 2017. Soon after, she started spotting during her periods.
She contacted her GP, who ruled out pregnancy and arranged for an ultrasound. When doctors found fluid in her uterus, this led to further tests, including MRIs and CT scans.
Ms Broadmeadow was referred to Christie NHS Foundation Trust In Manchester – Europe's largest and most advanced cancer treatment centre.
After an evaluation, her oncologist told her they suspected she had PMP and that she might lose her ovaries.
"I was devastated, absolutely devastated," she said.
"I really just thought, 'Well, that's it. I'm never going to be a mom. I'm never going to have the dream I've always wanted'."
survival battle
Ms Broadmeadow underwent initial surgery but was told she would need a second operation.
It will take eight hours and remove her spleen, gallbladder, layers of tissue, fallopian tubes and two ovaries.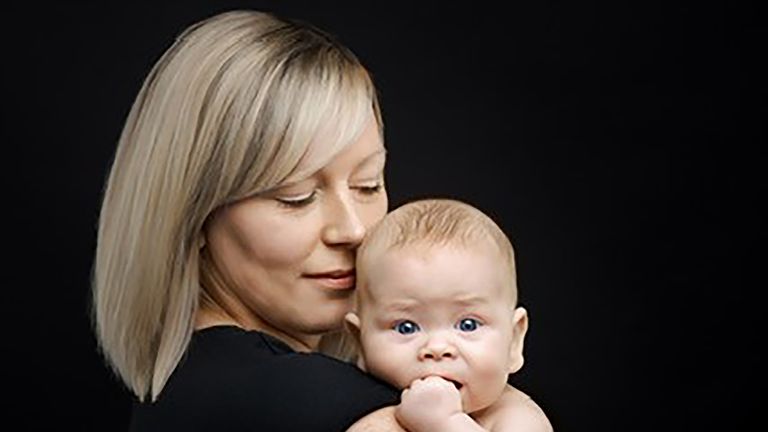 Heated chemotherapy (HIPEC) is then put directly into the abdomen to kill any remaining tumor cells.
Fortunately, she was able to find support through IVF.
"I was very lucky to be able to harvest my eggs on the NHS between the two operations," she said. "I managed to get 17 eggs and I'm very, very grateful for that."
"He was an absolute miracle"
In 2021, the process of creating Little Harry begins.
Of the 17 eggs harvested, only 8 were usable after thawing. Of those eight, only two eggs were fertilized – meaning Stacey only had two embryos.
Sadly, the first attempt ended in a miscarriage.
"I felt like the dream was over and I was never going to have kids, but I thought 'well, I have one last chance and I'll give it a try,'" she said.
"They told me it wasn't the most viable embryo, but they put him in the freezer anyway."
To everyone's surprise, she was pregnant and Harry was born last November.
"He was an absolute miracle," she said. "Every time I look at him, I think how lucky I am.
"I call him my little Nemo. In the movie Finding Nemo, Nemo was the last little egg left. So he's my little Nemo. He's my little miracle. He's so special ."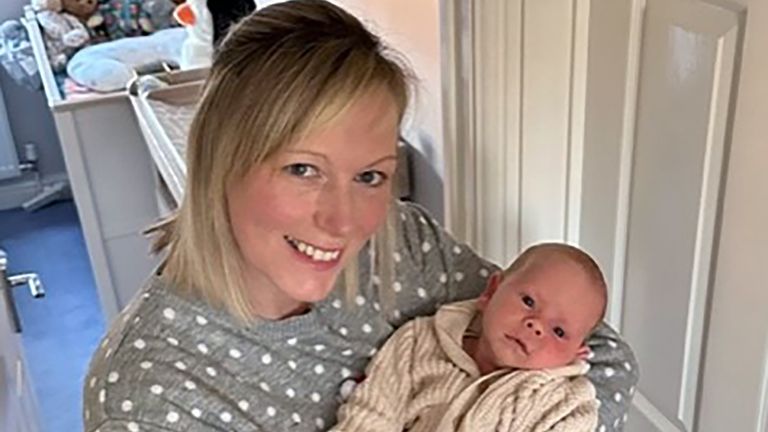 What are PMPs?
Pseudomyxoma peritonei is a rare cancer that begins in the appendix as a polyp (a small tissue growth).
This produces a jelly-like substance that bursts – spreading the cells and mucus around the stomach into the lining of the abdomen (peritoneum).
Rebecca Halstead, Chief of Clinical Nursing Specialist in Colorectal and Peritoneal Oncology at The Christie Hospital, who cared for Stacey, said: "PMP is rare, so many patients remain in the hospital until they are properly diagnosed. Undiagnosed or receiving incorrect and inadequate treatment.
"At Christie, not only do we have the expertise and technology to treat these patients, but we are also conducting research that will benefit patients in the future."
Symptoms include loss of appetite, unexpected weight gain, and stomach pain.