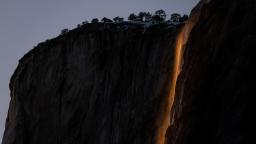 Posted Thu, Feb 16, 2023 7:10pm EST
Three students were killed and five others were seriously injured in shootings on two Michigan State University campuses on Monday, February 13.
The shooter, Anthony Dwayne McRae, 43, shot himself as police approached him. Authorities said his motives remained a mystery and they were still investigating.
The Michigan State tragedy was the 67th mass shooting in the United States this year, according to the Gun Violence Archive.
Here are some of the stories that made headlines this past week, as well as some photos that caught our attention.