Last school year, a big brawl among Buffalo high school students was coordinated in real time on social media. Niagara Border Transit officials said students can check on their phones where fighting is about to take place, such as college stations or specific schools.
At times, hundreds of students show up, although many will venture to the site to watch. If the location of the fight changes, usually most high schoolers have a way to get there — their subway pass.
The NFTA blames the problem on students in grades 10-12 taking advantage of their all-access subway bus and rail passes, which allow transportation on any city route until 7 p.m. In Buffalo Public Schools, only students in grades 8 and up take yellow school buses by 6th. A student operation. High school students receive a special student pass that allows them to ride NFTA buses or subways.
Until fall 2019, students could only travel directly to and from school using a route-specific pass. But that changed after parent groups worked to "open up" contracts to give students more flexibility in transportation to after-school activities.
This summer, the Transit Authority and Buffalo Public Schools decided to reinstate the use of route bus passes.
"The most important thing is to go straight home from school," said Gary Bennett, senior transportation planner with the NFTA.
Reducing large-scale public brawls is a major part of the new NFTA Transportation Police Chief Brian Patterson's coordinated safety plan. Authorities and the district have a shared responsibility for student safety, said James Morrell, the NFTA's director of public transportation, and said the NFTA met with district officials to reassess the protocol.
"Imagine 200 kids, 150 kids at a particular station, not necessarily fighting, but just circus, and kids," Morrell said. "It's disrupting our service, it's disrupting our regular passengers. It's not a good look for us in terms of operations. Lots of complaints.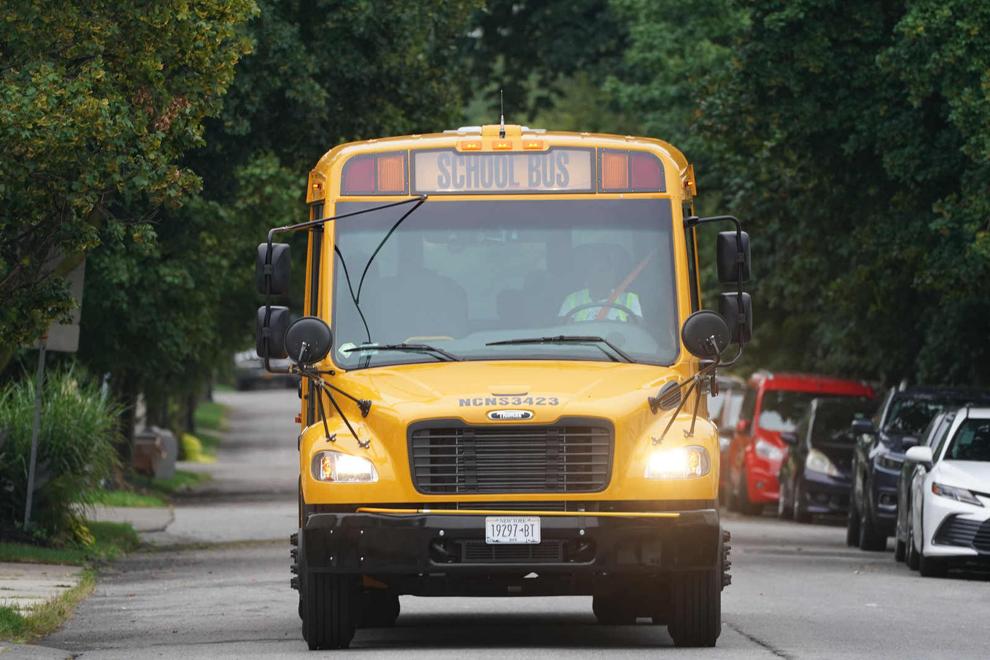 For more than three years, the union representing Buffalo Public School teachers and the Buffalo School Board have been unable to agree on the terms of the new contract. Stress starts to show.
"It's not safe for your students and it's not good for our operations," Morrell remembers telling district officials. "We need to go back and put routing on all students."
But parent groups fighting for Open Pass say the new policy is unfair and needs to be re-examined.
Helen Tederous, a spokeswoman for the NFTA, said the change affects about 10,000 students who depend on public transportation, divided into Buffalo schools, charter schools, private schools and Catholic schools. Under Buffalo Schools policy, any high school student who lives more than 1.5 miles from the school can use the subway. Tedros said the district pays less per student than the average passenger's monthly pass.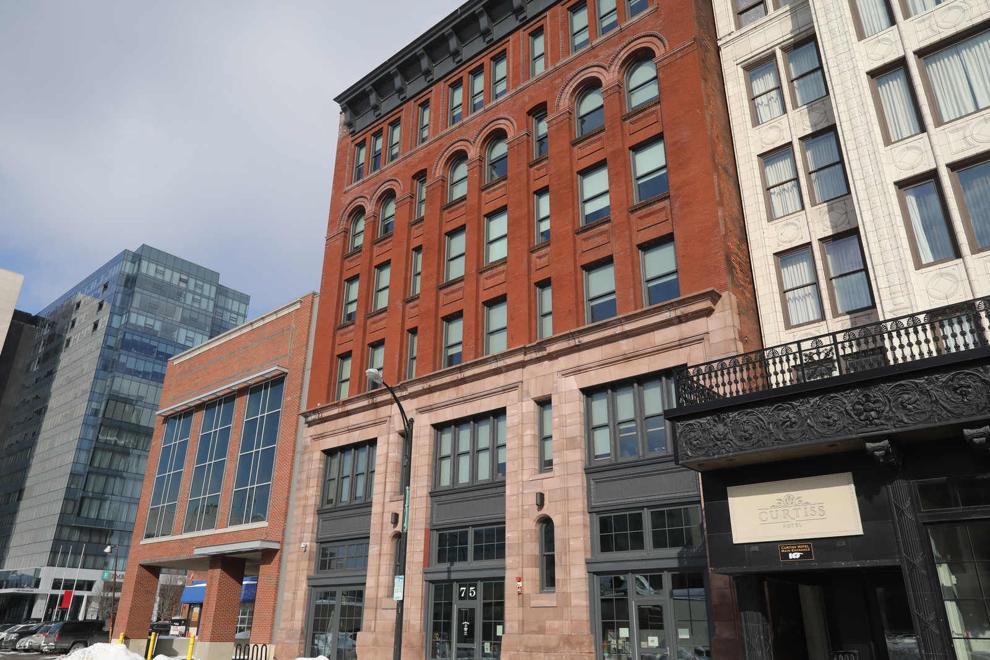 Buffalo Public Schools Superintendent Tonja Williams wants to install walk-through metal detectors in every area high school by the end of the school year.
The NFTA's desire to revise the policy dovetails with Buffalo Schools Superintendent Tonja M. Williams' emphasis on student safety during her first months as superintendent, with violence at McKinley last year and 355 schools this September. In an interview, Williams responded to the story of the subway station incidents that required the presence of additional NFTA police officers, which influenced her decision.
"Certainly, when we looked at restricting children's NFTA passes, we didn't do it arbitrarily," Williams said.
Both school district officials and the NFTA will ensure housing is provided for students who need transportation for after-school activities or to work — mechanisms that already exist.
Options include extracurricular passes that expire at the end of sports or activity seasons, work-study passes, one-way passes, Saturday passes, and McKinney-Vento stickers for students traveling between temporary residences. Williams said students must show "evidence as required."
"It still gives them a lot of freedom as long as they need to participate in school-sanctioned activities," Bennett said.
But even with the opportunity to employ students and student-athletes, parents still question the idea behind restricting traffic passes.
"It's a knee-jerk reaction from the district," said Sam Radford of We the parents, a member of the Operation Sunrise traffic committee that the district has organized to address other traffic issues. He believes that school districts and the NFTA haven't given the all-access approach enough opportunity.
Jessica Ball-Walker, of the Community Health Workers Network and the School Health and Wellness Partnership, said the bigger problem was a lack of trust and tighter oversight of students.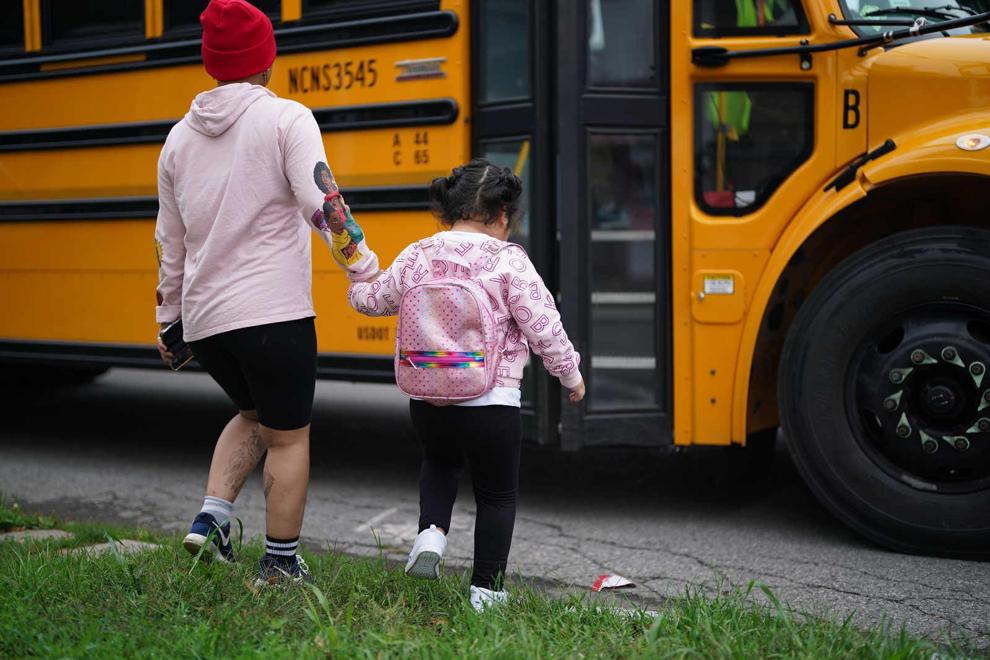 All but one school board member approved the motion and felt strongly that an out-of-the-box solution had to be tried urgently.
"The vast majority of students use their bus passes responsibly to get where they need to go for family, education, work and other activities," she said. "Transportation access and mobility justice should be part of BPS' commitment to equity."
In 2017, BPTO Transportation Committee Chair Keith Jones joined current school board member Larry Scott in an effort to bring more subway service to students. Jones said last week that his reasons for pushing for change remain valid.
"The best thing to do is to start with a full pass and then use a route pass when students fight," Scott said. "No matter what they're doing, there has to be compassion." He said NFTA security officers had a responsibility to stop fights, which he said were inevitable regardless of bus policy.
Radford, Jones and BPTO members cite why a pass is sensible. They note that family structures in the area are diverse, and students may have to go to their aunt's house on Tuesdays and their grandmother's house on Thursdays. If students want to visit family in the hospital or help out at the grocery store after school, they need to complete the paperwork to announce the change, and the district will have to turn things around quickly to accommodate.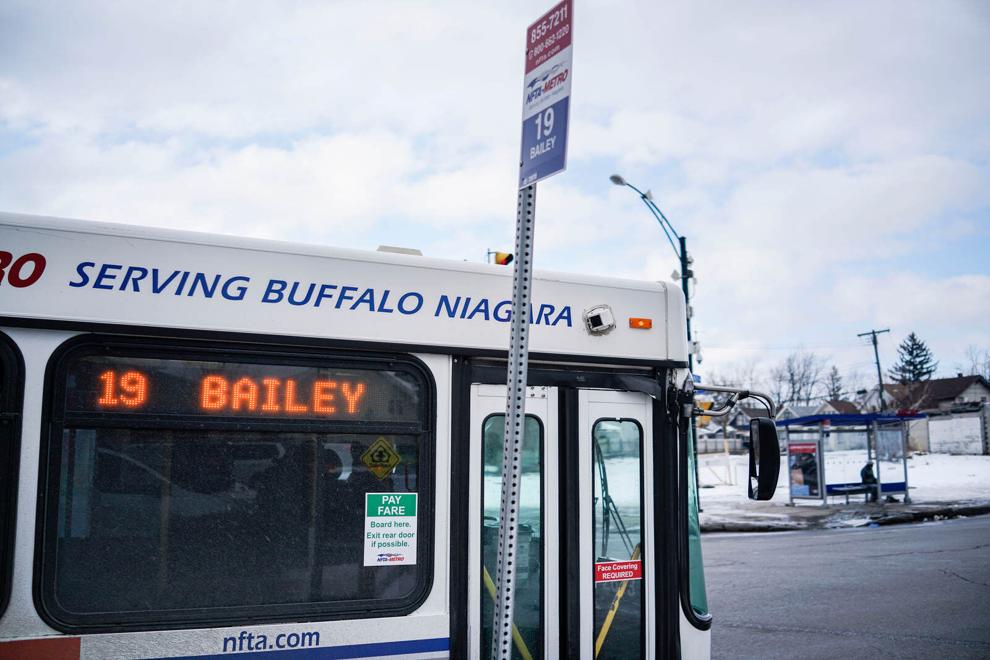 The NFTA has announced plans to improve Bailey Avenue bus service, which is now covered by the 19 Metro bus route, to meet the highest industry standards for modern transportation. Part of the plan is to seek funding for "transit rapid transit," or BRT.
The routing method could compromise the safety of students in other ways, Jones said. If a student has an incident with someone on their prescribed route, they still need to take a reasonable direct path home. Jones added that gang territory or other dangerous areas could play a role in students' bus choices. "It's like sending a child to a lion's mouth," Jones said.
NFTA Police Chief Patterson said he took public transportation this month from University Station to Fountain Plaza to assess the passenger experience. It's still early in the school year, but he's already seeing progress. He thinks the routing method is effective.
"There's a degree of order that's easier to manage and there's significantly less fighting," he said.
Despite the changes, Morrell doesn't think much has been taken away from the city's high school students.
"They haven't lost their freedom. They can still get in," he said. "What's missing now is their responsibility to act as a group rather than as individuals."
Hon Tsujimoto can be reached at btsujimoto@buffnews.com, (716) 849-6927, or @Tsuj10 on Twitter.