Graphic video of the moment the Nashville school attacker was shot dead by police has been released.
Audrey Elizabeth Hale, a transgender former student at a private Christian school, killed three children and three adults before being stopped.
Officer Rex Engelbert's body camera footage showed the perpetrator firing his rifle at Hale multiple times before he fell to the ground injured.
Officers then walked towards the 28-year-old man a few meters away, while officers yelled "move, move" and "be careful, be careful".
The attacker, now on the ground, was shot several more times by police before an officer yelled "stop moving, stop moving" at the suspect, who appeared to be alive.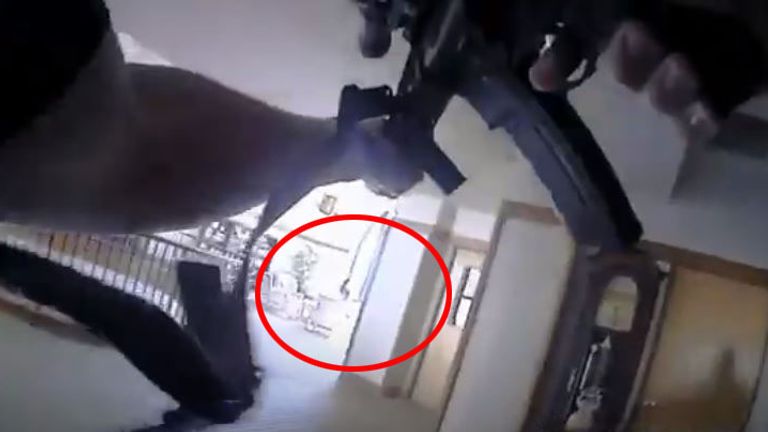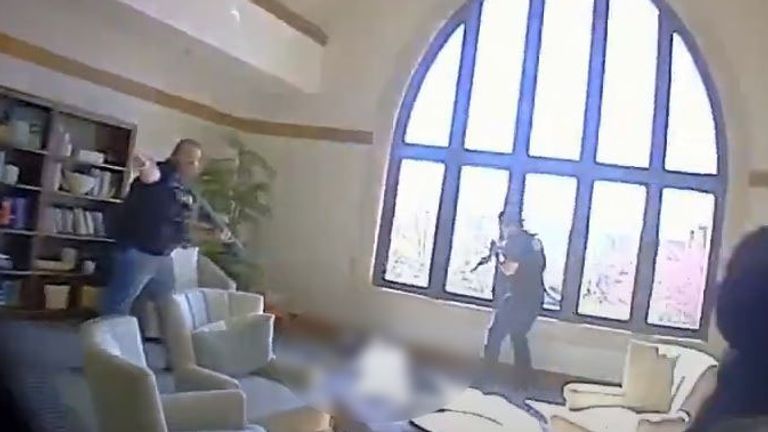 One officer yelled "get your hands off the gun, get your hands off the gun" and another officer yelled "suspect down, suspect down".
Hale's body was then shown lying next to weapons, including a rifle and a pistol, that were used in the deadly attack Monday morning on the second floor of Covenant School in Tennessee.
A second clip shows what happened from a different angle on Officer Michael Collazo's body camera footage. He fired at Hale in a second salvo after the attacker was already on the ground.
Police stormed the building minutes earlier after video showed several people walking from one empty classroom to another before making their way to the second floor.
Multiple shots are heard in the video as officers run down the hallway — past what appear to be victims — into a rest area where the suspect falls to the ground after being shot.
The suspect was shot dead after a confrontation with officers, police said.
read more:
What We Know About the Killer Audrey Hale
Video of Nashville school killer entering building
Why Nashville's Tragedy Could Be Worse
The beginning of the police video shows Officer Engelbert removing a rifle from the trunk of his car before a member of staff takes him to the entrance and tells him the school is closed but at least two children are missing unknown.
"Let's go! I want three!" yelled the officer as he unlocked the door with the key and entered the building, where an alarm could be sounded
Hear the bell.
Hale, described by officials as a "lone fanatic," lives in Nashville and owns two assault weapons and a handgun.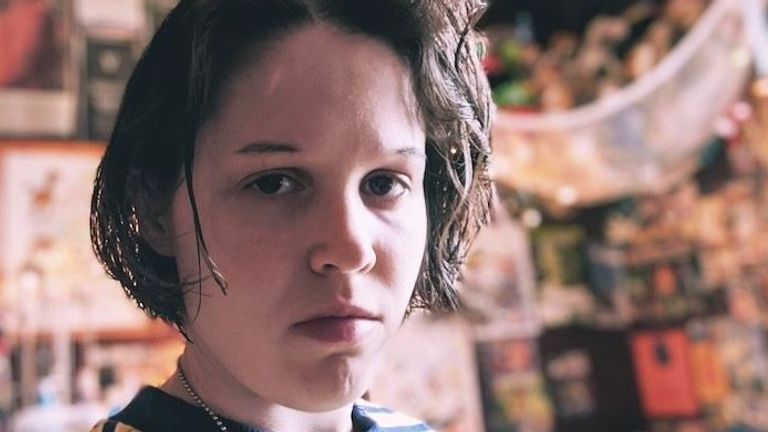 Hale had a manifesto and a detailed map of the school, and shot into the building before the killing took place.
Police have also released video of the moment the attacker entered the school.
The six victims were named Evelyn Dieckhaus, Hallie Scruggs and William Kinney, all nine, Cynthia Peak and Mike Hill, 61, and school principal Katherine Koonce, 60.