The Mexican president posted a photo on social media of what he believed to be the mythical "alux", adding that "everything is mysterious".
President Andres Manuel Lopez Obrador looked serious when he posted the photo to Twitter on Sunday, which has now garnered more than 7 million views quantity.
Mr Obrador wrote: "I'm sharing two photos of us supervising the Maya train project: one was taken three days ago by an engineer, apparently from alux."
The image, taken at night, is of an unidentifiable creature with white eyes and hair at the top of a tree.
According to traditional Mayan beliefs, "aluxes" are small, mischievous creatures that resemble spirits that live in forests and fields.
They are scheming elves who are said to play tricks on people and hide their things.
Some leave small offerings to appease them.
The second photo was of "the splendid pre-Hispanic sculpture of Ek Balam", Mr Obrador added, ending his post with "everything is mysterious".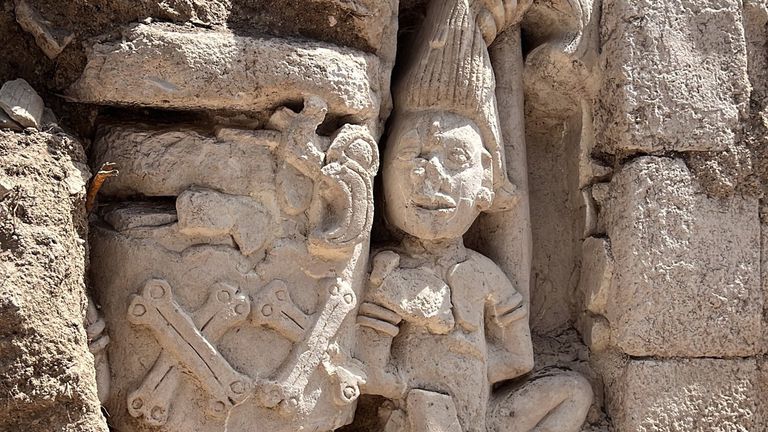 read more:
Biden administration proposes stricter rules on asylum at U.S.-Mexico border
Ex-narco-fighting security minister convicted of taking bribes in Mexico
For some time, the President has expressed respect for Aboriginal cultures and beliefs.
Engineers and workers are building a tourist train in the Yucatan that the president has promised will be operational by the end of 2023.
It was on this peninsula and surrounding area that the ancient Maya civilization reached its peak between 300 and 900 AD, and descendants are said to still live in the area.
Many retained the Mayan language, clothing, traditional food, crops, religious and medical practices despite Spanish conquest in the 16th century.