Videos of shoppers "locking in" Lurpak butter tubs have been viewed millions of times on social media.
In the supermarket where the video was filmed – apparently an Aldi store – a 600g tub of butter costs £5.35.
In the video, the bathtub is wrapped in a thin layer of black mesh, with a black safety tag attached to one end of the mesh.
Supermarkets across the UK have previously added labels to basics such as cheese and milk – as living cost The crisis led to price increases across the country.
But for shoppers who are seeing the cost of goods go up, the extra security measures are surreal.
This video was posted on Tik Tok, The video has attracted nearly 8 million views to date, with many users sharing their shock and confusion about the security measures in the comments below the video.
The post read: "UK inflation is crazy."
One user commented: "I mean £5 for a little salty milk and a milkshake is kind of crazy."
While another user was confused by the ever-increasing prices and security measures: "They can afford the extra protection, but they can't lower the price."
According to a recent Kantar WorldPanel report, households could now add £837 to the annual cost of their daily shopping baskets.
New report says traffic to 'every grocery store' is on the rise During the four weeks to March 19.
Another TikTok user highlighted the cost of Danish butter, saying: "In Denmark, 375 grams of Lurpak butter costs £7. It's even a Danish brand of butter."
Read more on Sky News:
Britain's cheapest supermarket named
The Weirdest Supermarket Online Shopping Alternatives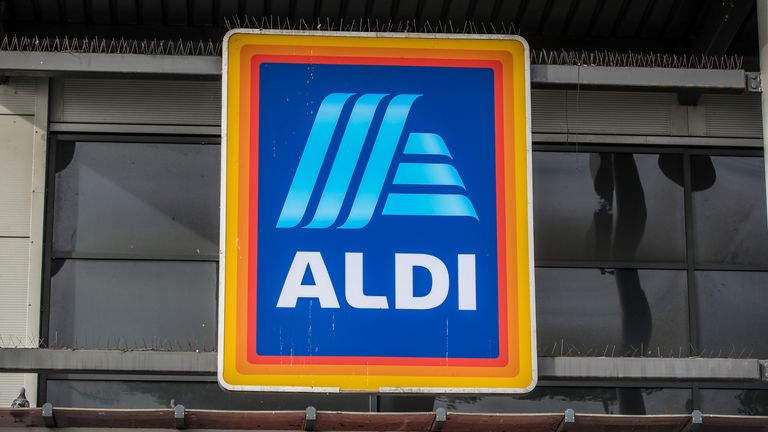 According to consumer watchdog Which?, Aldi is the cheapest supermarket in the UK when buying a shopping basket.
Aldi's basket of 41 grocery items sold for an average of £72.54, watchdog finds throughout March – followed by Lidl at £72.79 and Sainsbury's at £80.27.
The regulator said retailers should help customers by ensuring all branches offer an affordable basic range.
Aldi has yet to comment on the video or safety net. The supermarket chain has been contacted for comment.