The mother of a 28-year-old man who died in police custody said her son was tortured by seven sheriff's deputies charged with second-degree murder.
The family of Irvo Otieno said they have seen a 12-minute video showing him handcuffed, anklet and pinned to the ground "with the weighs the weight of seven men."
Three hospital employees were charged with murder, along with seven Henrico County sheriff's deputies, and Mr. Otierno's mother, Caroline Ouko, said they treated her son "worse than a dog."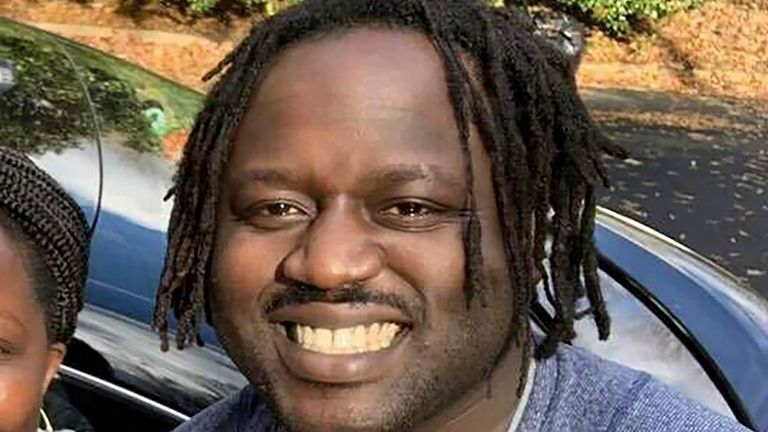 "It was traumatic, it was disturbing. My son was tortured," she told a news conference after viewing Thursday's footage.
"He was murdered. They took my child's breath away. They murdered my child."
Mr. Otieno died on March 6 after being transferred from a local jail to Central Georgia State Hospital, where he was detained for several days following what his family's lawyers called a "mental health crisis."
Henrico County Police said its officers initially encountered Mr. Otieno while responding to a report of a burglary on March 3, and based on his behavior they took him to a local hospital for evaluation.
Police say he "acted a physical assault on officers" before arresting him and taking him to a local jail, where family lawyers claim the 28-year-old was denied required medication and abused.
They added that Mr. Otieno was "virtually lifeless" when police loaded him into a vehicle and took him to the state hospital, where additional footage showed him "lifeless and not breathing" after deputies determined.
read more:
Black people are seven times more likely to die after being overpowered by police, analysis finds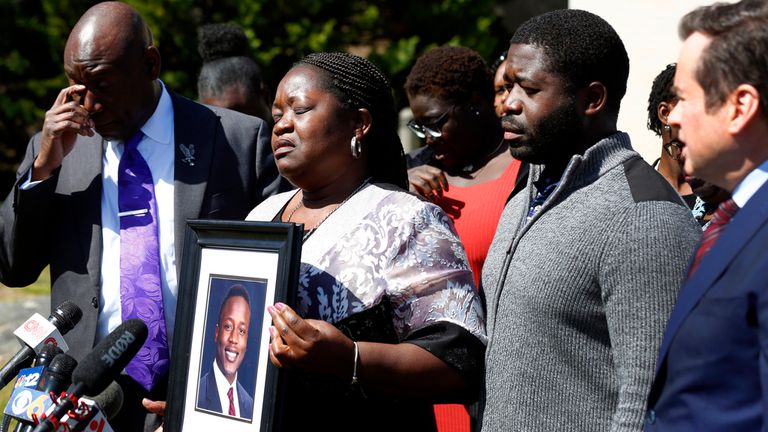 "Twelve Minutes of Pain"
Family Representation of Civil Rights Attorney Ben Crump george floydnow working with Mr. Otieno's family.
He said: "Shocking that nearly three years after George Floyd was brutally murdered by police, another family is grieving a loved one who allegedly died in almost exactly the same way – pinned down by police Twelve minutes of excruciating time."
Henrico County Sheriff Alisa Gregory said deputies have been placed on administrative leave with a hearing scheduled for next week, while three hospital workers will be held without bond. Additional charges and arrests are pending, prosecutors said.