A 'terrified' cat hid under the hood of a car on a five-mile round trip on a school run.
Black cat Ross was spotted snuggling up on the bonnet of David King's Vauxhall Astra when he decided to check the oil after taking his grandson to school. kent.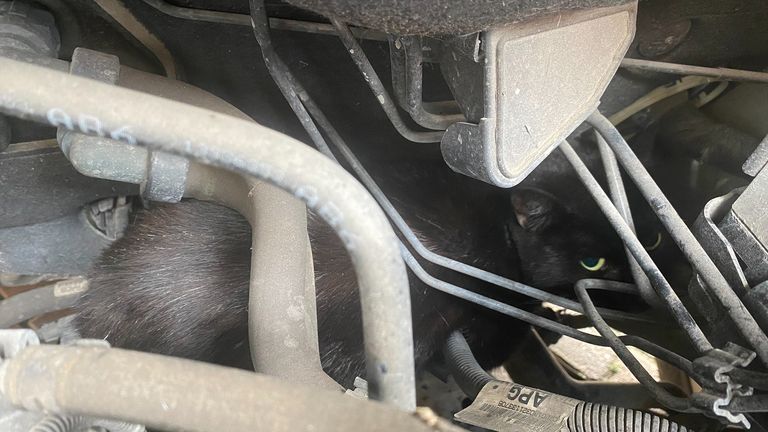 Mr King's wife, Tina, said her husband "ran in" and "screamed for me to come and see".
"I thought there was something wrong?" she said.
"I wasn't expecting to see two eyes staring back at him from a mass of fluff.
"We weren't even sure if it was alive. I poked it with a stick to see if it was still breathing and it turned out to be a frightened kitten.
"It backed up deeper into the engine and got stuck. I tried to reach it but it was so low I didn't have any means of getting it out."
Read more UK news:
Islanders vote against mass culling of red deer
TV historian joins hunt for rare 'butchered' shark head
Inflation unexpectedly jumps to 10.4%
Four-year-old Rose was later reunited with her owner, Mr King's neighbour, Allison Webster, after being rescued by the UK charity Cats Protection.
Ms Webster said she thought Ross was sleeping in her son's bedroom when in reality she was under Mr King's hat.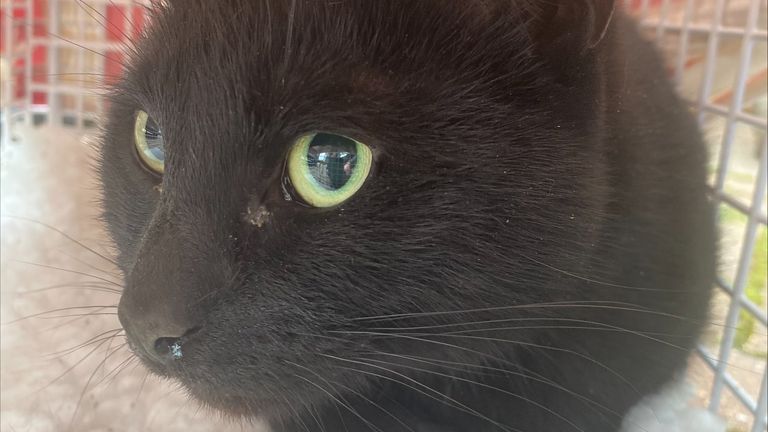 She said: "Rose is family to me and she has a lot of experience with what she's been through.
"Rose started running around the house again like nothing had happened, but I'm pretty sure she'd used up one of her nine hits.
"Bless her, she's a very lucky cat and I'm so lucky to have her."
Kim Braysher, from Cats Protection's Swale branch, said Ross "must have been petrified the whole time he was driving on the busy school run".