American football player Damar Hamlin, who collapsed and suffered cardiac arrest during a game last week, has been released from a hospital in Buffalo.
HamlinHis heart had to restart twice after him suddenly fell to the ground On Jan. 2 against the Cincinnati Bengals.
For nearly a week, doctors classified his condition as "critical," but the 24-year-old slowly began to communicate in writing.
Then he started grabbing people's hands and his breathing tube was removed.
His team, the Buffalo Bills, confirmed Wednesday that he has been released from the hospital and will continue his recovery at home.
A statement from them said Hamlin had undergone "a series of cardiac, neurological and vascular tests" before being discharged and that doctors were "confident that Damar can be discharged safely".
Hamlin's GoFundMe page to support young people through education and sport has garnered more than $8.6m (£7.1m) in donations following a cardiac arrest, out of an initial target of just $2,500 (£2,000) .
He is also said to have used a portion of the proceeds from sales of new T-shirts that read "Did We Win?" (It is said to be the first words he said when he came to his senses) and his heart-shaped hands to raise funds for the Cincinnati medical institutions that treated him.
read more:
'Very rare – a perfect storm': Cardiologist on what was behind Hamlin's collapse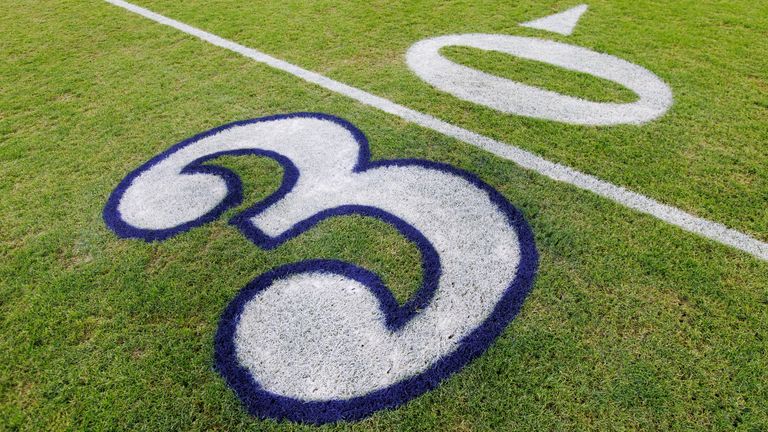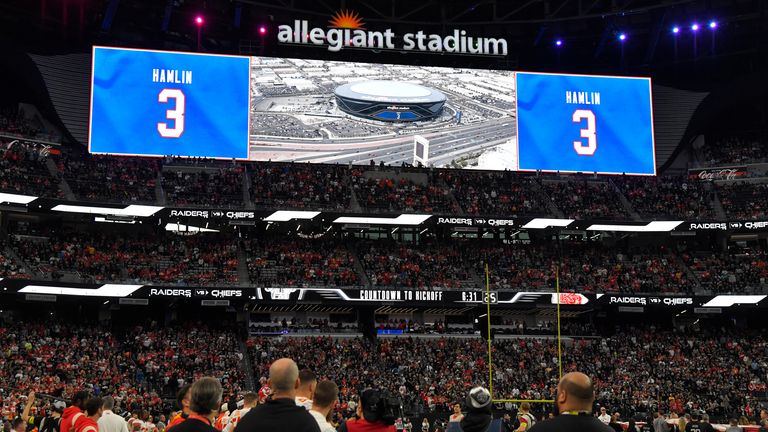 Since Hamlin's fall, players and fans of American football and many other sports around the world have shown their support during Hamlin's recovery — paying homage to his No. 3 jersey in various ways.
Paramedics were rushed to the field in Cincinnati and performed CPR on Hamlin for about 10 minutes.
As the crowd quieted down, an ambulance rolled onto the field and his teammates huddled together in prayer.