A relative of the Black Lives Matter founder has died of cardiac arrest after being repeatedly electrocuted by police in the US.
Cousin of Keenan Anderson Bureau of Land Management Co-founder Patrisse Cullors was arrested by police on January 3 after a traffic accident Los Angeles.
Body camera footage of the incident showed Mr Anderson initially complying with police rules before fleeing.
A police officer on a motorcycle chased Mr Anderson, overtook him and ordered him to lie on the ground.
Backup crews arrived and struggled to hold the 31-year-old English teacher to the ground, eventually giving him multiple shocks.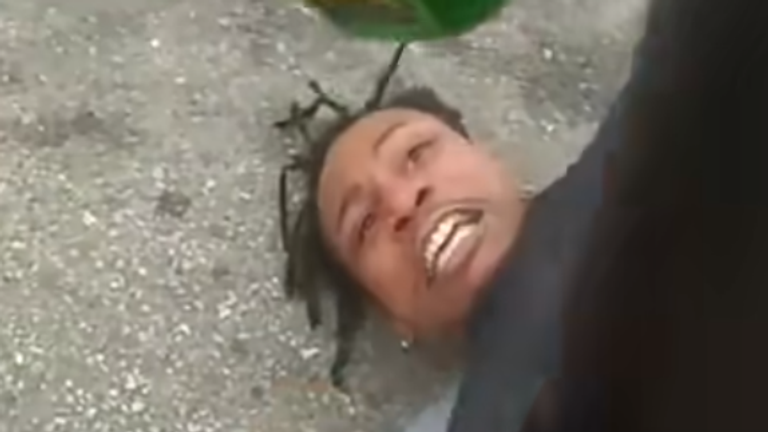 Harrowing footage shows Mr Anderson screaming for help and repeatedly yelling that police "wanted to kill" him.
At one point, he could be heard yelling that officers tried to "George Floyd" him, before accusing them of being "actors" as an officer put his arm around his throat.
He was then handcuffed and his legs bound.
After his arrest, Mr Anderson, a father of one, was cared for by paramedics before being taken to a local hospital.
He went into cardiac arrest in hospital and died about four and a half hours after police began trying to restrain him.
An initial toxicology report showed Mr. Anderson tested positive for cocaine and marijuana, police said, adding that the Los Angeles County coroner's office is expected to conduct its own independent toxicology testing.
His cousin, Ms. Carles, said on Instagram that her cousin was "killed by the LAPD."
She added: "Kenan should now be alive and his children should be raised by his father. Keenan, we will fight for you and all our loved ones affected by state violence."
The identity of the officials involved has not been disclosed
BLM supporters have since staged a protest outside LAPD headquarters.
The Los Angeles Police Department has released video of the incident involving Mr. Anderson online.
Police Chief Michelle Moore said the videos were released to "demonstrate our commitment to full transparency, to judge this on the merits of what the investigation has shown us, and to ask for the public's patience as we make this engagement."
He added that it was unclear what role the officers played in Mr. Anderson's death, and so far the LAPD has not released their names.
The Los Angeles County Coroner's Office is still investigating.
Since the beginning of the year, three people have died during or after interactions with the LAPD, which Mr. Moore told a news conference he was "deeply concerned about."
In addition to Mr. Anderson, who died of cardiac arrest, Oscar Sanchez, 35, and Takar Smith, 45, have both been shot since the beginning of the year.
Mr Smith was shot dead after threatening police with a butcher knife. His wife told him in a 911 call that he had schizophrenia and was not on medication, which meant he might have been violent, so officers failed to call in a specialist mental health team to deal with the incident.
Mr Sanchez reportedly brandished a "makeshift spear" at police and was shot multiple times by arresting officers after the confrontation.