Nearly a week after a violent storm swept through parts of Western New York, killing dozens and crippling normal life, unrest was back in Buffalo, the state's second-largest city.
Planes are being de-iced on the runway at Niagara Airport, and the departure hall is packed.
Roads are also busy and people are free to move around again after the six-day travel ban finally ended.
But even as temperatures rise and conditions thaw, emotions are raw.
The death toll from the ferocious snowstorm now stands at 40 confirmed in western New York state alone.
At least a dozen victims were found outside, several frozen to death in their cars and others died from delays by emergency services.
Many families are still searching for their loved ones, and the death toll will almost certainly rise.
Questions also raged over whether the response by authorities and emergency services took a toll on life, especially in the city's poorest areas.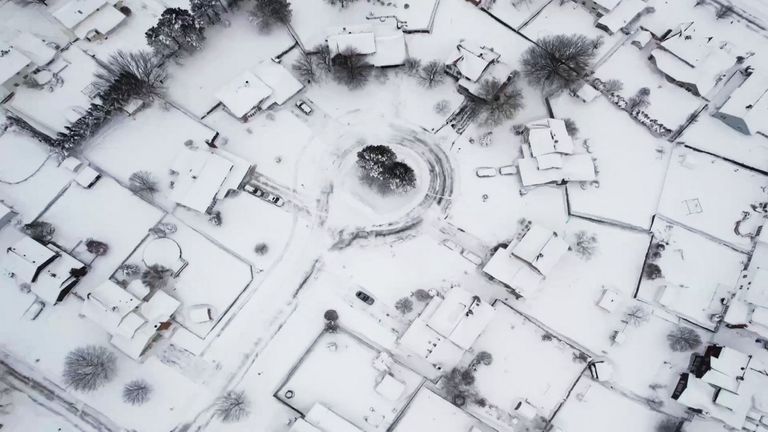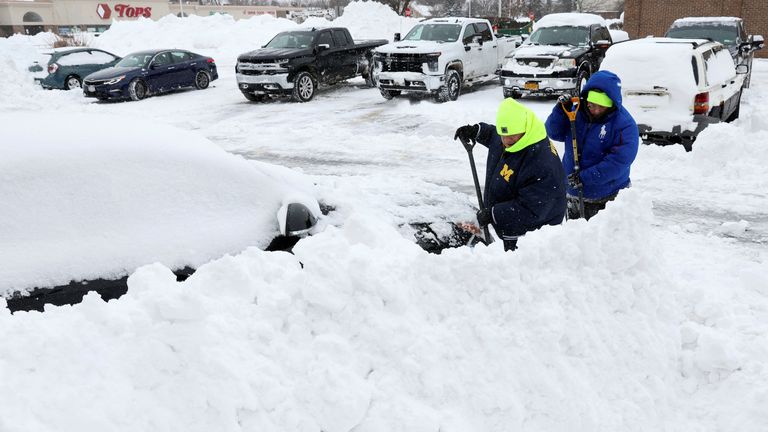 'I don't think anyone cares'
In the Lovejoy district of Buffalo, where many people lived by paying checks, people froze to death on the streets and in their homes.
Chris Walker was stuck in her one-story house for days, with the snow packed so hard she couldn't open the front door.
"It's a living hell," she said. "Absolute hell on earth.
"I don't think anyone cares.
"My boyfriend can't walk and we've been calling for help for days – no one comes, even if it's an emergency.
"The guy across the road dug us out and if it wasn't for him and his little plow we would still be stuck in there.
"There was a lady across the road, she was hanging out the front door, crying for someone to help her."
read more:
U.S. blizzard covers houses in ice
In pictures: US and Canada battle devastating snowstorm
Life on the road as New York State hits extreme cold
What is a Bomb Cyclone?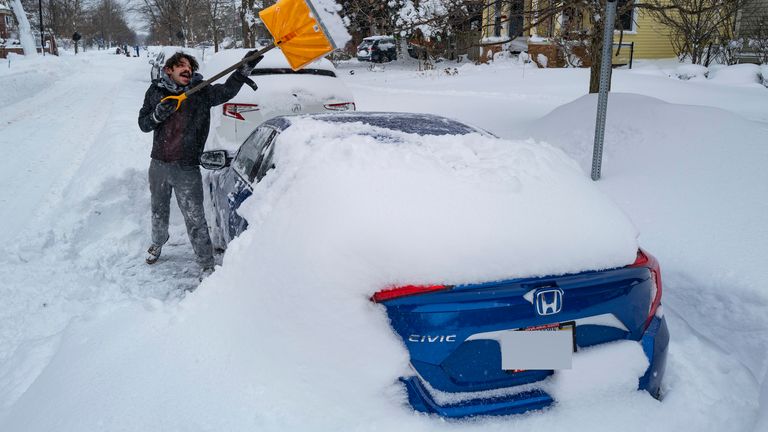 'I feel abandoned'
Two blocks from Ms. Walker's home, a woman died after a power outage and a depleted oxygen tank, and a 911 operator told her there was nothing they could do in the snowstorm.
"I felt abandoned," Ms Walker said.
"They don't care. The carbon monoxide alarm goes off, they don't care."
Mark Poloncarz, the mayor of Erie County, the worst-hit area in western New York, said multiple bodies were still waiting to be identified.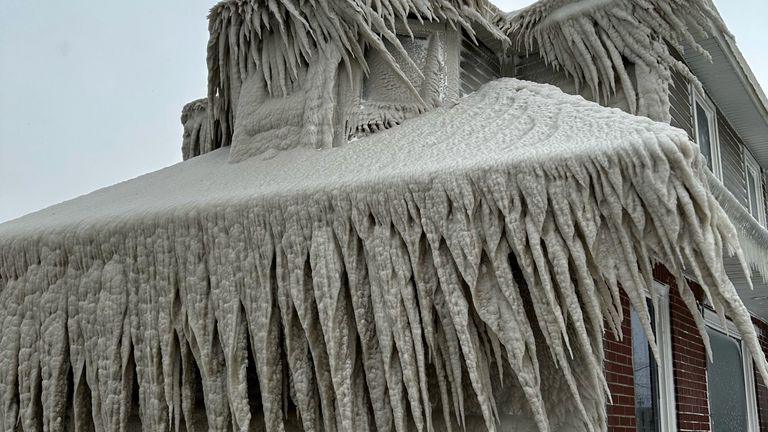 "Probably the worst news"
Mr. Poloncarz accused Buffalo Mayor Byron Brown of being too slow in clearing snow and reopening the city.
"Some families in this community are still unsure of what happened to their loved ones," he said.
"Ultimately those family members will find out the worst news."
But Mr Poloncarz has also come under fire for not imposing a travel ban sooner before last week's blizzard hit, giving many people just 40 minutes to get home before conditions worsened.
As post-mortems are being conducted on many of the storm's victims, so too has a post-mortem examination of authorities' handling of the crisis.